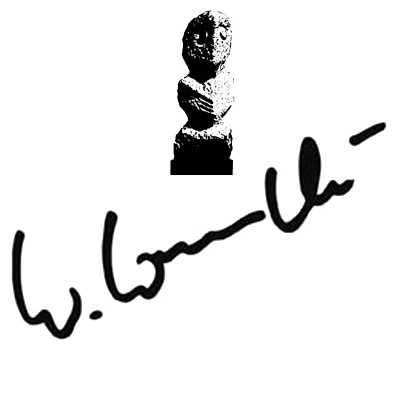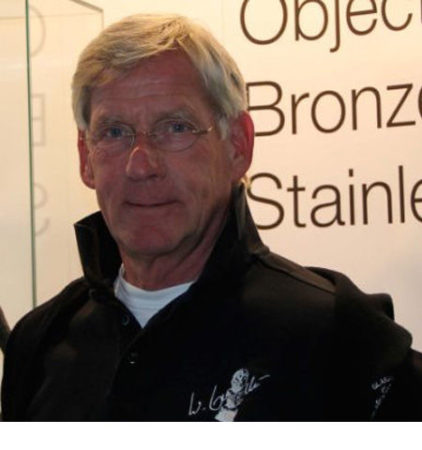 | | |
| --- | --- |
| born 1947 | in Hamm/Westfalen |
| 1964 – 1966 | freelancer in an advertising agency |
| 1966 | High School |
| 1968 – 1969 | Studied business administration at the Westfälische Wilhelms University of Münster |
| 1970 – 1972 | Stone sculpting training, investments in competitions "Young Craft", first sculpture |
| 1974 | Master's certificate as a sculptor, sculptures in bronze and aluminum |
| 1978 | first experiments and objects in stainless steel |
Exhibitions, Competitions and Assignments in: Aachen, Hamm, Berlin, Orleans, Zweibrücken, Wiesbaden, Bonn, Norderney, Juist, Keitum/Sylt, Düsseldorf, Rottach-Egern, Oelde, Lissabon, Hannover, Bad Pyrmont, Amsterdam, Paris, Göteborg, Hamburg, Riad, Mailand, Warendorf, Brüssel, Los Angeles, Seoul, Essen, Dschidda, Chateau Lontzen, Malcesine, New York, Porto Cervo, Sardinien; Münster, Como, Toronto, Montreal, Herten, Siena, Frankfurt, Luxemburg, Rüthen, Hongkong, Abu Dhabi, Essen, Schloss Hof / Wien; FEI Equestrian World Games, Lexington/Kentucky u.v.a.m.
"Every child is an artist.
The problem is how to remain one once grown up."
Pablo Picasso (1881-1973), Spanish painter & sculptor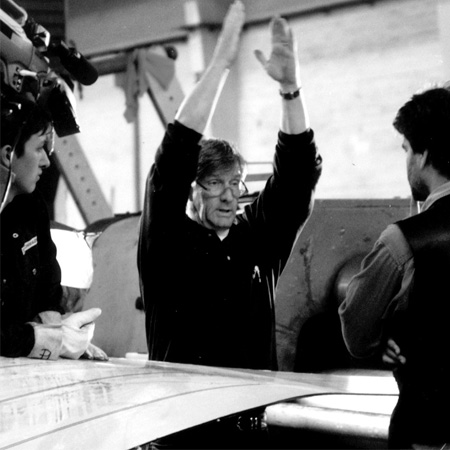 Wolfgang Lamché's modern works, his abstract stainless steel sculptures and bronzes impressively document that he is not merely an aesthete but also a friend of Nature.
As he sees it, his works that appear by their very nature to be so fundamentally dissimilar are not a contradiction but the result of two different energy sources which he taps into. His credo: anyone mastering the naturalistic aspect, can also aesthetically convey abstraction through reduction.
Indeed, there are very few artists who, like Lamché, work in two decidedly different genres and achieve equal success in both. Ingeniously simple in terms of shape – often weighing tons – yet nevertheless elegant, graceful and virtually vibrant, his works of art place unmistakable accents in front of or inside corporate buildings as well as in public and private spheres.
It is the fascination of exquisite materials, such as bronze, stainless steel and titanium, the calculated use of light and reflection as well as the experimentation with perspectives which attract and inspire Lamché time and again. His works of art take shape inside his head. He requires very few drawings. Concrete implementation is his calling.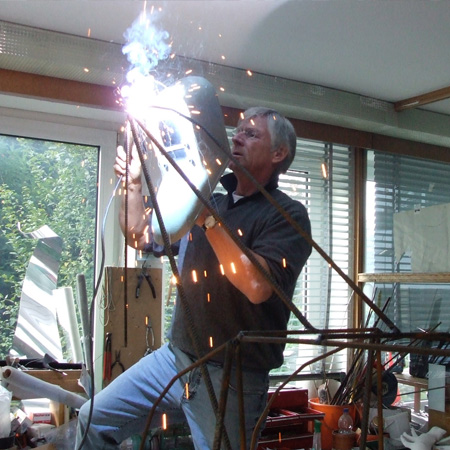 Alongside his pronounced artistic talent, Lamché also distinguishes himself in terms of his specialized, technical and organizational skills which are called for in order to allow his ideas to be translated into real art. He also displays a degree of skill in promoting his art which could also be attributed to his open and uncomplicated personality.
Exhibitions all over the world – whether in Montreal, New York, Hong Kong or in many cities throughout Europe – and clients across the globe are an indication of the quality of his art.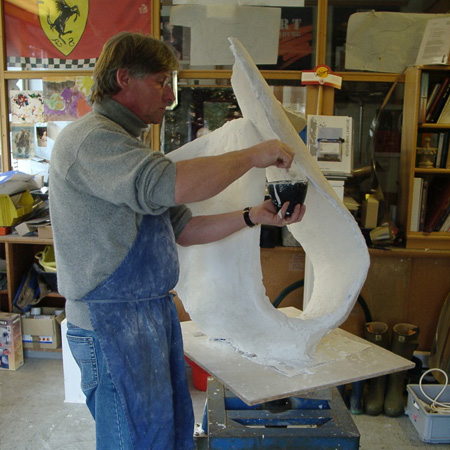 Not entirely without cause are the names of Henry More, Max Bill or Berrocal associated with his works.As is the case with a great number of freelance artists, also Wolfgang Lamché has a strong woman at his side who gives him strength and moral support and brings stability and harmony to the life of an artist and his family.
Art fulfils his life – yet he still finds time to enjoy his family and pursue his various hobbies.
Clients u.a.: Deutsche Lufthansa  •  Siemens  •  M-tec  •  IOC  •  EXPO 2000  •  LVA Westfalen  •  Bundespostministerium •  Bundesanstalt für Arbeit, in Nürnberg  •  Kilbees Farm, GB  •  Probst GmbH, Oelde  •  Edding AG  •  FN, Warendorf  •  Hofgut Rosenau, Dreieich  •  Sparkasse, Warendorf  •  Craemer GmbH, Herzebrock  •  Fried.Krupp Hoesch-Krupp, Essen  •  IHK zu Münster  •  Volksbank, Warendorf •  Fiege, Greven •  Winkelmann Group, Ahlen  •  Hammelmann, Oelde  •  Ennerfeld, Stockholm  •  Emsländische Volksbank, Meppen  •  Claas, Hasewinkel  •  Creutz & Partners, Luxemburg  •  Thyssen-Krupp, Düsseldorf  •  Sparkasse Warstein-Rüthen  •  Swarowski, A-Wattens  •  Commerzbank, Frankfurt  •  LEG NRW  •   Wirtschaftsvereinigung Stahl, Düsseldorf  •  NRW-Landesvertretung, Berlin, Essen, Weststadt, Linsenhoff, Kronberg  •  Apothekerkammer Westfalen-Lippe, Münster  •    Volksbank, Ennigerloh  •  Piaffe Performance, New Jersey, USA  •  D.Johnson, Albany, Australien  •  Kraftverkehr Nagel, Versmold  •  Rippert, Clarholz  •  DOKR, Warendorf  •  Gebr. Schmid, Zhuhai/Südchina  •  H&E Reinert, Versmold  •  Volksbank, Gütersloh  •  Gerry Weber, Halle/Westf.  •  Berkeley Group, London •  B.Becker, New York •  MontanStahl GmbH, Oelde •  Uni-Klinik, Münster  •  Gautzsch, Münster •  J.Aerl, Lanaken, Belgien •  Chang Sung Group, Seoul, Korea u.v.a.

Galerie Kersten
Otterloher Str. 6
Brunnthal bei Münchenund  80331 München
Telefon +49.8102-1440
galerie-kersten@t-online.de
www.galerie-kersten.de


Hotel Achterdiek
Wilhelmstr. 36
Juist
Telefon +49.4935 8040
info@hotel-achterdiek.de
www.hotel-achterdiek.de


Romantik Hotel Benen-Diken-Hof
Keitumer Süderstraße 3-5
25980 Sylt/Keitum
Telefon +49.4651 9383-0
Telefax +49.4651 9383-183
info@benen-diken-hof.de
www.benen-diken-hof.de


Hotel Bellevue San Lorenzo
Malcesine VR
Lago di Garda
Telefon +45.7401598
info@bellevue-sanlorenzo.it
www.bellevue-sanlorenzo.it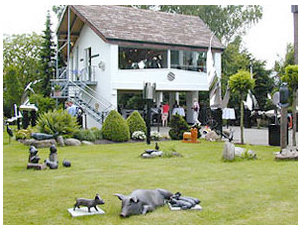 House exhibition
always by appointment
New, tried and tested, sulptor art
Meeting for art lovers, interested parties and friends
At the artist
Ostenfelder Str. 32
59320 Ennigerloh
Telefon +49.2524 7500
info@lamche.com