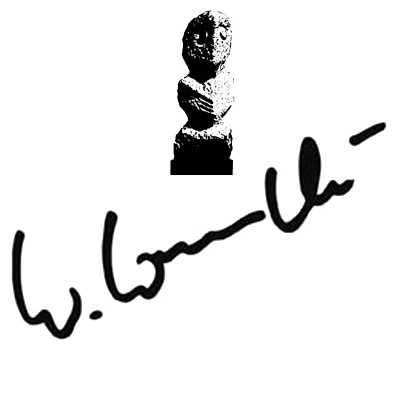 "Art is not an act of submission, it is a victory."
André Breton (1896-1966), French writer
The polished bronze sculptures are cast, abstract shapes with spiralling faces. The golden shimmering surfaces afford the imagination endless scope.
Whereas the "Lichtschwingen" define their space through the distortion of the flat filigree stainless steel, the bronze sculptures are solid and voluminous. But the ingenious use of form and perfect execution lend them a lightness that seems to cancel out their considerable weight.
If you are interested in one of my sculptures, then I look forward to hearing from you »Contact«.